ST. CHARLES — A St. Charles man will serve 10 years in prison for causing a wrong-way crash on Valentine's Day in 2020 that killed four people.
Elijah Henderson (31), pleaded guilty to four counts first-degree involuntary killing. In exchange for Henderson's pleas the prosecutors dropped four counts related to armed criminal actions.
Circuit Judge Michael Fagras accepted Henderson's pleas, and sentenced him for four concurrent 10-year terms in prison.
Elijah C. Henderson, in an image from the St. Charles County Jail.
The crash was on Highway 40 (Interstate 64), west of Highway 364, when Henderson's eastbound pickup crossed the median cable barrier into the westbound lanes, hitting a minivan carrying four people, the Missouri Highway Patrol has said. Henderson claimed to investigators that he lost control as he attempted to manually roll down his passenger window. 
People are also reading…
All four of the victims were killed: Carrie McCaw (44) and Kacey McCaw (12), as well as Lesley Prather (44) and Rhyan Prather (12), all of Louisville, Kentucky. They were going to Kansas City for a weekend volleyball tournament. Lesley Prather was an officer in the Louisville Fire Department.
The patrol concluded Henderson "made an inappropriate steering maneuver which caused him to lose control" and that drug use was a contributing circumstance. Four witnesses told investigators the truck wasn't speeding before the crash.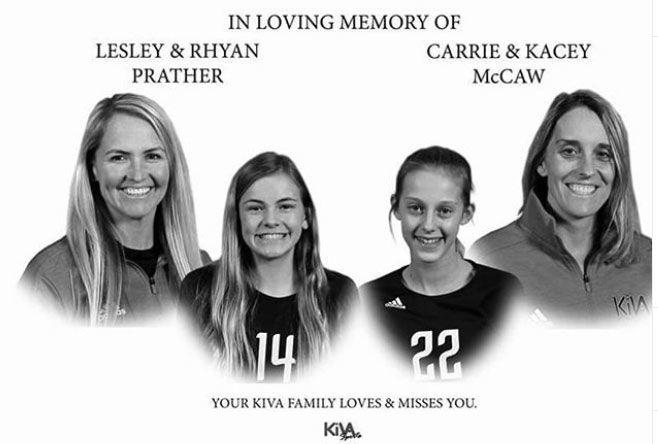 Victims in St. Charles County crash, via Instagram photo from Assumption High School Louisville, Kentucky.
According to the Missouri Highway Patrol blood tests showed that Henderson had THC, Ketamine, and Norketamine in the system after the crash. THC is the psychoactive ingredient of marijuana.
Tim Lohmar, St. Charles County prosecutor, stated that his office could not prove that Henderson was impaired at time of crash despite Henderson's presence of THC.
In an ambulance, Henderson was administered ketamine. Court records said Henderson admitted to police that he had smoked marijuana the night before.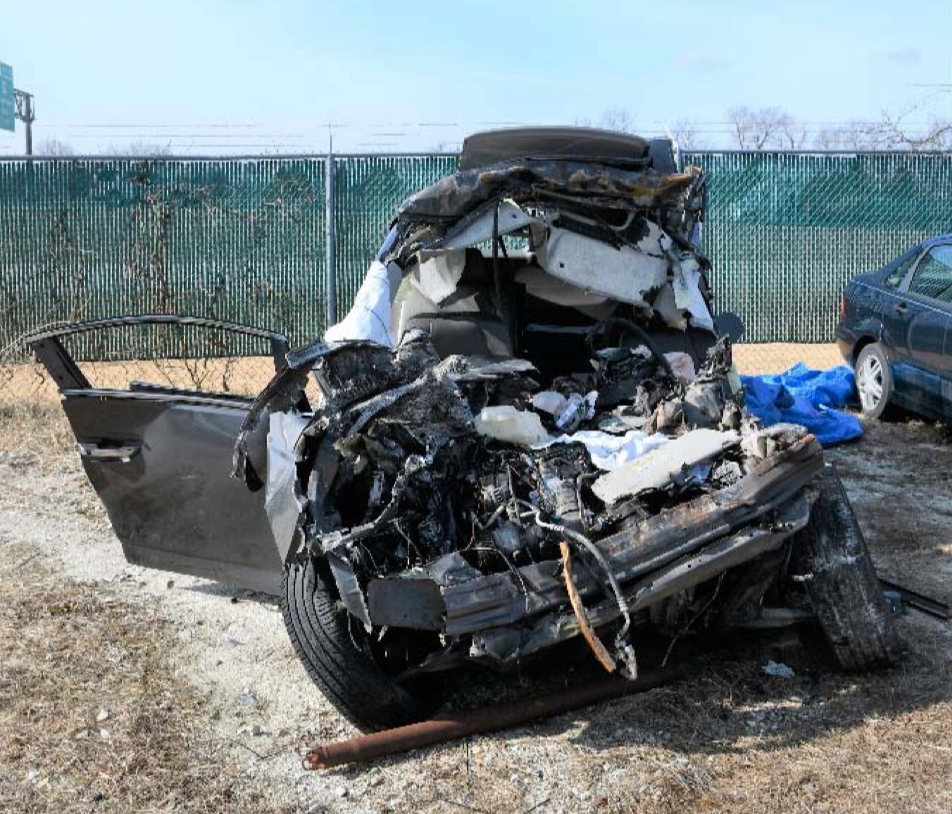 The Missouri Highway Patrol's accident-reconstruction report shows the damage to a minivan carrying four people who died. 


St. Louis Post-Dispatch


According to court records Henderson was on supervised probation at the time. He had pleaded guilty to a 2016 drug possession charge in St. Charles County. He was caught with LSD, marijuana and he was found asleep in a car at South First Capitol Road's Zumbehl Drive at 3:00 a.m. Dec. 17, 2016.
Henderson has been in prison for five years since August when a judge lifted Henderson's previous probation and sentenced him to five. He will be serving a 10-year term concurrently to the one he began in August.
Monday's sentencing hearing saw a St. Charles County prosecution read four letters from relatives of victims that detailed their grief. The family expressed hope that Henderson would be able to get help while he is behind bars and make a change in his life.
Henderson offered his condolences to the families of the victims, saying that he is sorry and knows that he cannot change what happened.
"I would instandly give my life for theirs,"He told them. "I hope you guys know this."
Our online news editors have crafted the most popular and interesting news of today to lift your afternoon slump.