This post may contain affiliate links, which means I earn a small commission if you click and buy something (at no cost to you). See our privacy policy.
Zero waste beauty is on the rise, and I'm pretty jazzed about it. When I think about all the pretty plastic containers in the Target beauty aisle ending up in my trash can, and then the landfill, it feels a little overwhelming. Because it's not just my local Target. It's every Target and also every Walmart, K-mart, and Walgreen's. And then there's the department stores and Kohl's and Sephora.
Imagine how much less trash we'd generate if all of those products were housed in compostable or recyclable packaging?
That's the idea behind zero-waste products. The goal is that no packaging will end up at the city dump. Or if it does, it's at least biodegradable.
Beauty product makers are pursuing this goal by designing product packages out of cardboard and recycled paper. Where a non-compostable material is used, the manufacturer designs it to be recycled in some way. For example, Hourglass' Confession Ultra Slim High Intensity Lipstick comes in a refillable container — which should stay with you as long as you keep refilling it.
As a consumer, you could implement your own zero-waste program by finding clever ways to reuse your old lotion and serum bottles…but that would get weird and cluttered after a while. I mean, how many lotion bottles and tins do you really need?
If you're interested in reducing the impact you make on landfills, it's easier to start shopping with zero-waste beauty brands instead. Fortunately, there are some affordable options that'll fit seamlessly into your regular beauty routine.
1. Zero waste hair conditioner by Ecoroots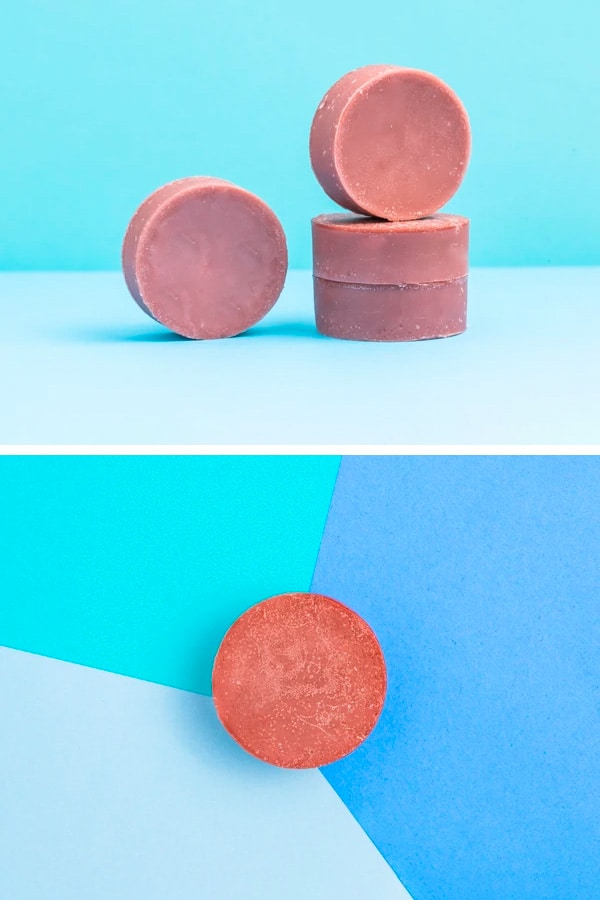 Apparently, hair conditioner doesn't have to be a slippery cream. Who knew?! This hair conditioner bar is handmade of Moroccan oil, coconut oil, cocoa butter, and lemon peel. It moisturizes, repairs, and leaves behind a glassy shine. To use, you massage the bar onto wet hair and then rinse.
EcoRoots is based in Aspen, Colorado. The company uses only recyclable materials for packaging and for shipping and it donates 1% of annual sales to causes that support the environment.
2. Zero waste face bar by Ethique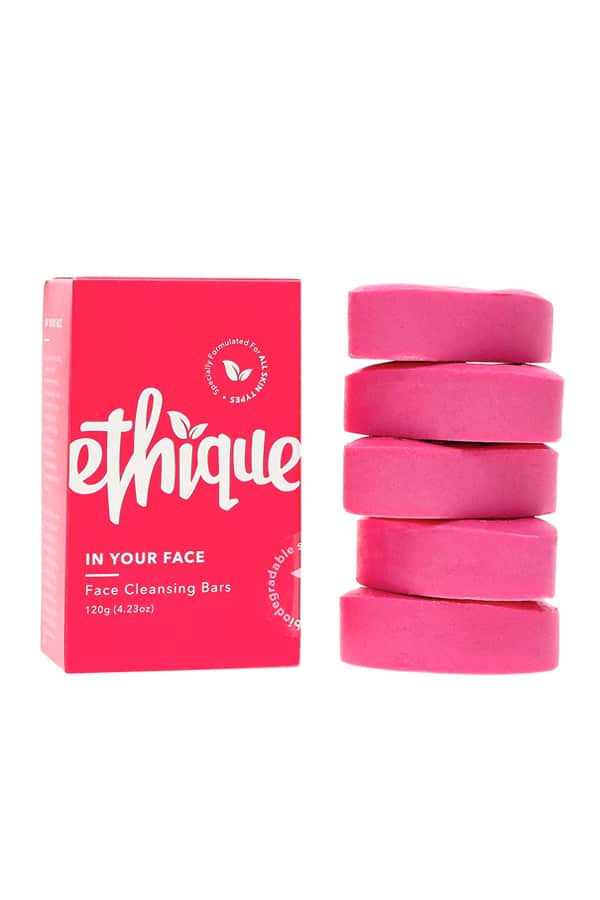 Ethique's face bar for oily-to-normal skin contains coconut oil, mandarin and sweet orange essential oils, cocoa butter, and sea salt. Amazon users with sensitive and acne-prone skin rave about it. To use, moisten your face and the bar, and then rub the bar gently to create a lather. Massage the lather on your face and rinse.
Ethique founder Brianne started making beauty bars in her kitchen in 2012. Since then, the company has developed a full line of beauty products that use biodegradable ingredients and compostable packaging. The brand has sold more than 3 million units — essentially keeping millions of plastic bottles out of landfills.  
3. Zero waste scrunchies by Kooshoo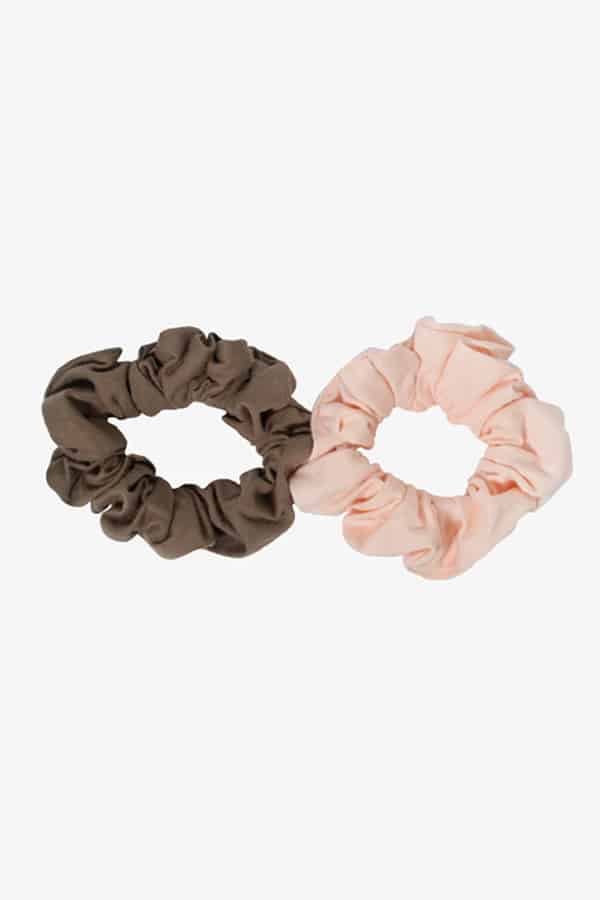 A compostable scrunchie may be the feel-good accessory you need. It's made of organic cotton and natural tree rubber and hand-dyed in a solar-powered facility.
Kooshoo makes them, along with hair ties and headbands for men and women. The packaging is made from recycled FSC certified paper and shipping materials are 100% plastic-free.
4. Zero waste deodorant by Meow Meow Tweet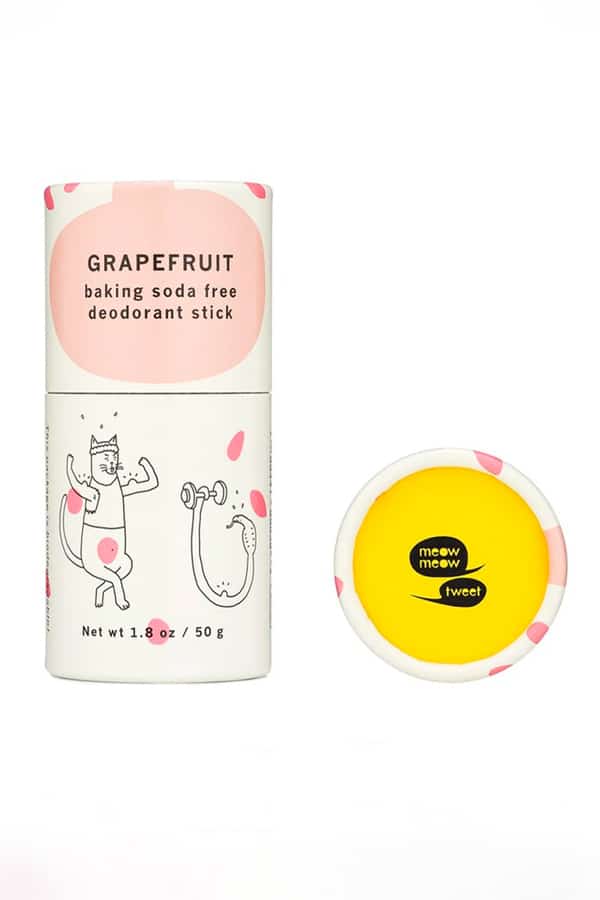 Meow Meow Tweet's deodorant stick comes in a push-up paper tube. The formula does not contain baking soda, which can be an irritant to sensitive skin. Instead, this all-natural deodorant is made of scent-absorbing plant oils and mineral powders. It's available in three scents: grapefruit, rose geranium, and cedar spice.
You can also buy a smaller sample size to test it out before you invest in the full container.
Meow Meow Tweet is a vegan brand and makes all of its products with organic, unrefined plant oils and butters, steam-distilled and cold-pressed essential oils, and organic botanicals. The products are either wrapped in post-consumer paper or housed in glass containers. 
5. Zero waste glow powder by Elate Beauty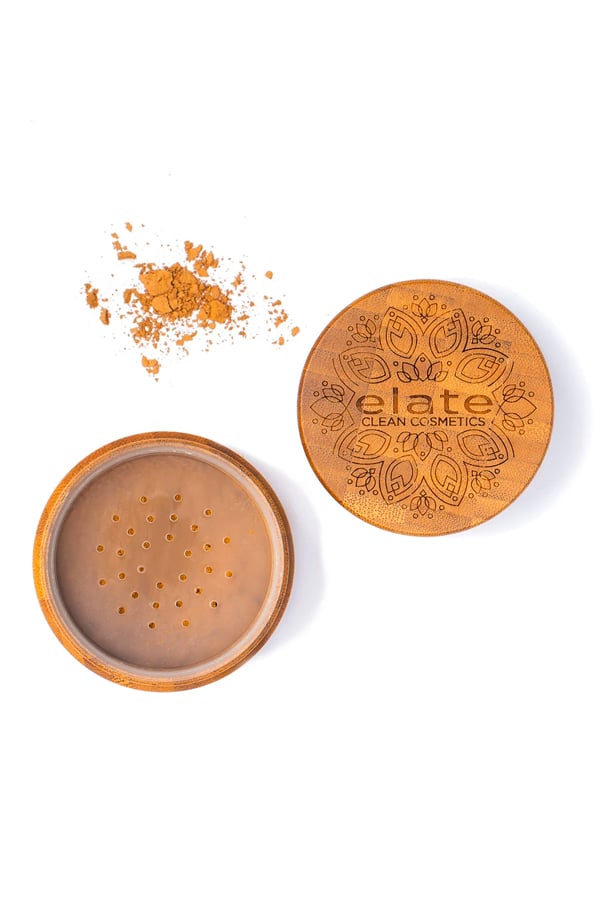 Give your face a boost of illumination with this versatile powder. You can use Unify as a finishing powder or setting powder. You can also mix it with a beauty oil or moisturizer to add a soft, dewey tint. It's packaged in a water-treated bamboo jar with a plastic sifter. Your refills are packaged in a biodegradable paper tube that you can wash out and toss in your recycling bin.
The Elate product line is roughly 75% waste-free and 100% vegan and cruelty free. The brand's liquid products, lipsticks, and loose powders do contain some recyclable plastics.
6. Zero waste lip trio by Axiology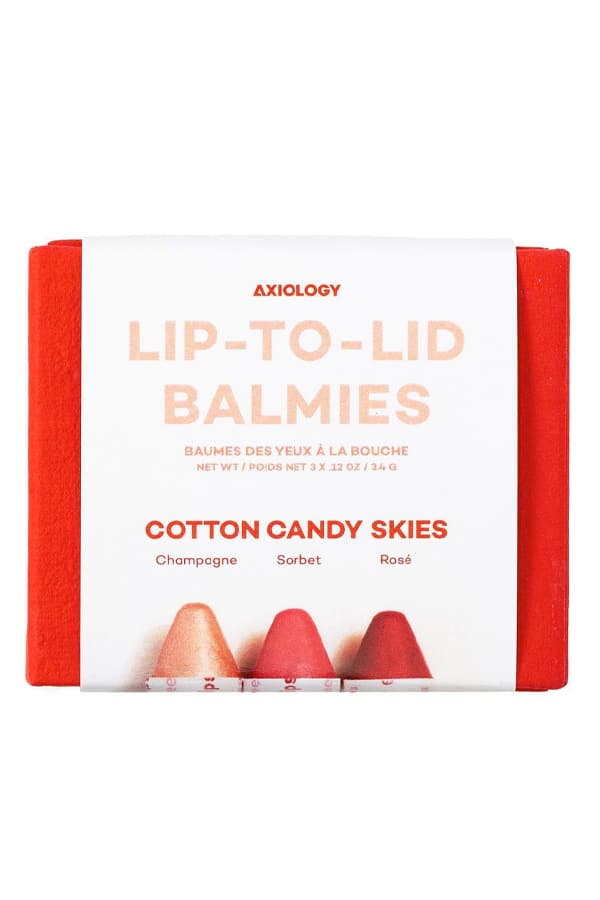 If you've never had a multiuse crayon in your beauty kit, you're missing out. Use these handy color sticks in champagne, sorbet, and rose on your eyes, lips, or cheeks. They're the same size as a standard lipstick, just without the tube and the cap. Instead, the crayons are wrapped in paper and housed in a recyclable carrying case. Made of nourishing oils and antioxidants, the Axiology sticks have the texture of a balm and are appropriate for all skin types.
Axiology produces color sticks exclusively — lipsticks, balmies, and crayons — out of organic oils, kokum butter, candelilla wax, and sunflower seed wax. Every product has 10 ingredients or less and the packaging is either paper-based or post-consumer recycled plastic.
7. Zero waste eyeshadow by Aether Beauty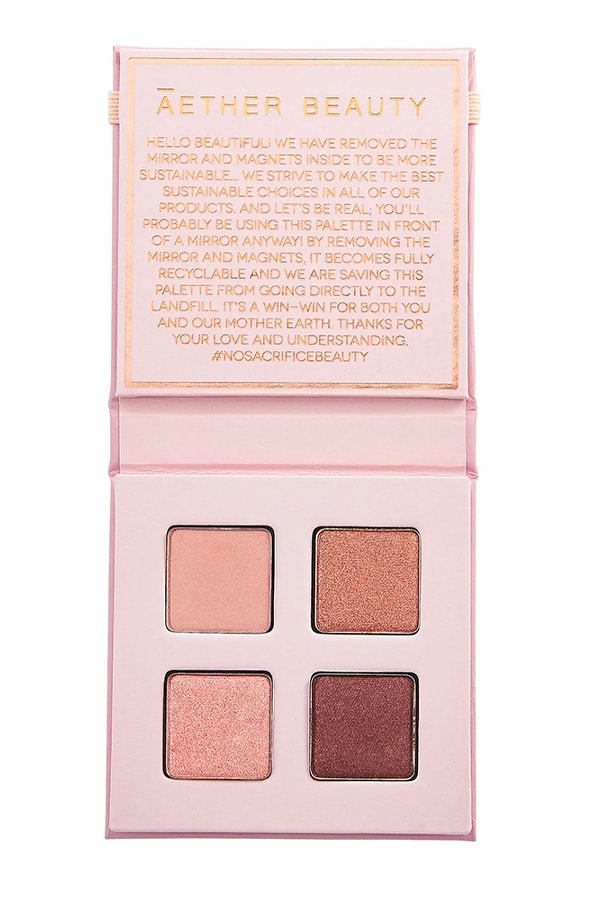 The Ametrine Crystal Quad by Aether includes four creamy, high-pigment eyeshadows. Use these cool, shimmery colors (mauve rose, copper rose, rose gold, and a smokey bronze) at night for a soft smokey eye or without liner for a pretty day look. Made of coconut oil, shea butter, rosehip oil, and moringa oil, these shadows may feel as good as they look, too.
The palette is fully recyclable if you remove the elastic and the pans.
8. Zero waste clay face soap by Osmia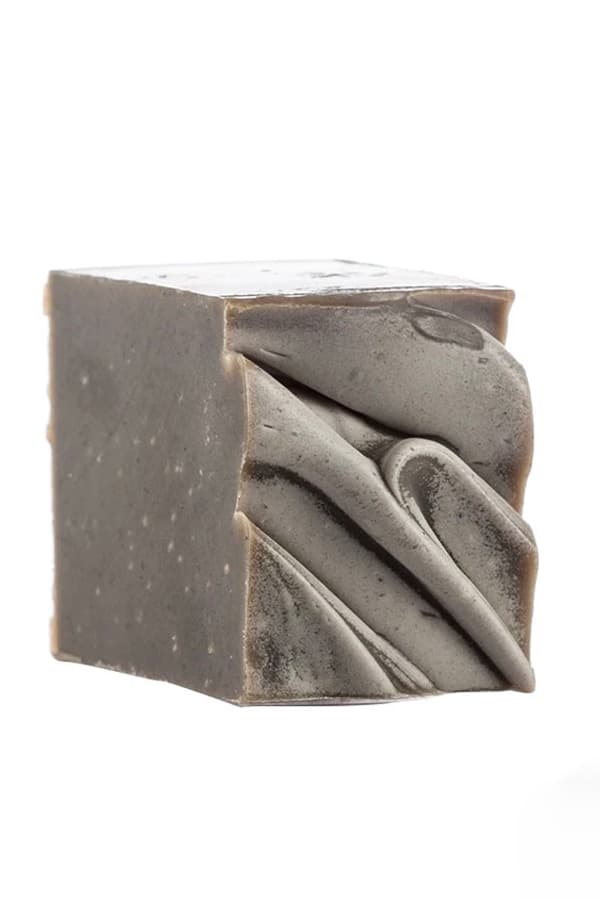 Osmia's soap bar is made of Black Australian clay and dead sea mud — an indulgent combo that deep cleans your skin. Nourishing mango, avocado, coconut, and olive butters leave behind an ultra soft feel. To use, lather the bar gently with water and massage onto your face and neck. Rinse and follow with a moisturizer.
The Osmia product line is extensive, ranging from beauty serums to baby products. All are made from consciously sourced, plant-based ingredients and essential oils with environmentally friendly packaging.
9. Zero waste dry shampoo by Rainwater Botanicals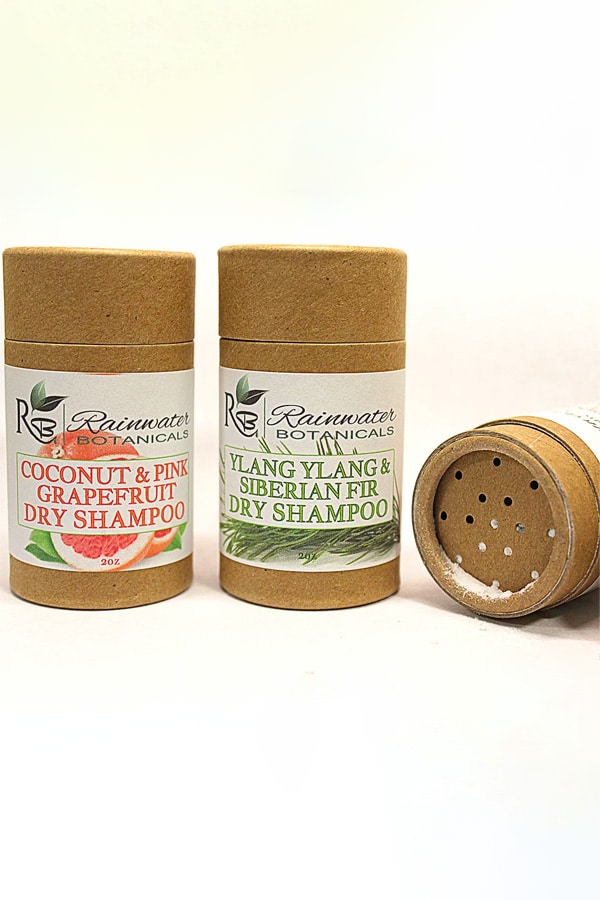 If you haven't experienced the fabulousness of dry shampoo, I encourage you to give it a try. Dry shampoo livens up yesterday's greasy 'do and gives your tresses a freshly blow-dried look.
Rainwater Botanicals packages this powdered formula in zero waste biodegradable and renewable paperboard shakers. Just sprinkle at your scalp, give your hair a shake, and you're ready to go.
10. Zero waste bath soak by Fat and the Moon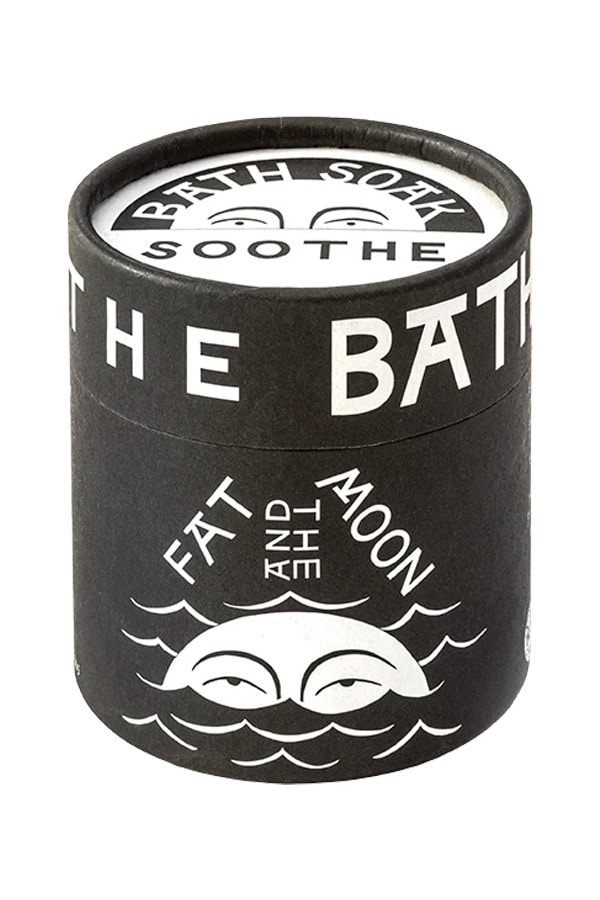 Fat and the Moon's bath soak is a mineral-based formula that calms irritated skin. Sprinkle it in your bath and it stays suspended in the water, too, rather than sinking to the bottom.
You can also mix it with a bit of water to create a soothing paste. It contains oat flour, arrowroot flour, kaolin clay, Irish moss, and Rose Geranium Essential Oil.
http://feedproxy.google.com/~r/TheBudgetFashionista/~3/GS-huPv5WLM/